WELCOME TO DALTRADE NIGERIA LTD
Company Profile:
Daltrade Nigeria Limited is the first Polish/Nigeria joint ventures in Nigeria. The company was incorporated as a private limited company in 1962 with head office in Lagos.Manufacturers , suppliers of building and Construction malterials. Our products are manufactured in accordance with the European Union high quality standard.
​
Daltrade/DCC Ventures have a long history of successful application of Interlocking Paving Stones on thousands of Residential and Commercial Projects in Nigeria. They are commonly used in driveways, walkways pavements, pooldecks and patios. We manufacture different shapes, sizes, textures, patterns, designs and colours. These stones are offered in baseline colour composition. Customized colours are also available. Our landscape experts can completely transform your house into a dream home by installing our Paving Stones on your driveways, walkways, pooldecks or patios. Availability of a range of stones, shapes, patterns and customized colour ensure that we can satisfy your taste. Countless others have come to rely on our top notch materials and services for their dream home.
​
Our Services:
We offer consistent, efficient and quality services to our numerous clients
- Enginerring Consultancy.
- Importation Consultancy and Assistance.
- Installation of our wide range of products.
- Transportation of our goods to site within Nigeria .
​
WHO WE SERVE
Government/Public Sector.
Corporate Bodies and Organisations.
Charitable and non- profit Organisations.
Individuals
HEAD OFFICE:
16 Ilupeju Bye pass, Ilupeju Lagos
+2348022595020, +2348022595021,
+2348084040600, +2348084242700,
+2348025014798
BRANCHES
Abuja
Plot 288, Lagos Street, Garki II
P.O. Box 8835 Wuse, Abuja.
+2348025014793, +2348084040300
​
Port Harcourt
KM 16, PH./Aba Exp. way,
(Beside Crush Rock Ltd)
P.O. Box 8400, P/Harcourt.
+2348022595027, +2348084040800,
​
Kaduna
25, Gwamna Road, G.R.A. Badiko,
P.O. Box 2584, Kaduna.
+2348084040400, +2348084242800
​
Bauchi
Bauchi-Jos Road,
Opp. BTV,
P.O. Box 3517 Bauchi.
+2348084040700, +23480804141500
​
Kano
38, Ibrahim Taiwo Road,
P.O. Box 2419, Kano.
Mob: +2348084141700,08084242600
​
Gombe
Bauchi Road,By V.I.O Office,
Gombe State.
Tel: +2348084242300,+2348025014797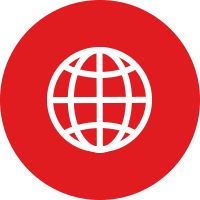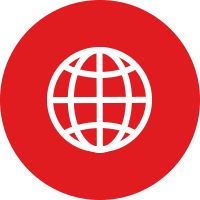 CTIL Communication Cable Brochure.pdf