WELCOME TO KITCHENETAL DESIGN PLUS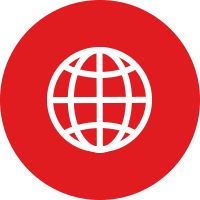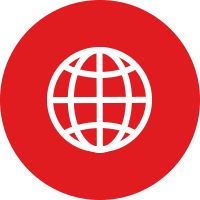 4111 Maureen Lane, Fairfax, VA,
United states
Company Profile:
KDP is a Kitchen and Bathroom company that brings an outstanding team to execute all design and remodeling jobs for homeowners. Our architects, interior designers, and builders are invaluable when it comes to technical knowledge, product supply, and the supervisions required in the planning and development of today's stylish residential kitchens and bathrooms.

At KDP, happy clients speak volumes about us, which drives our obsession towards quality. We value your opinion and that means you come 1st... Our versatility, international training and advancement in technology make us unique among others.
​
OUR PHILOSOPHY:
We strive to make your dream a reality!
​
OUR VISION:
To become one of the top global leaders in Complete Kitchen and Bathroom design solutions for inspired living. To deliver desirable, value for money products and an extraordinary customer experience based on a true understanding of our client's needs.
​
​
REVIEWS:
​
PRO
Evergreen Home Rehab, LLC
Anthony Johnson has designed the most beautiful, functional kitchens and provided us the most amazing three-dimensional drawings which just brought the space to life. We use him for all our design needs and I would highly recommend him to anyone looking to remodel their kitchen or bathroom.
J. Maas
Evergreen Home Rehab
​
CLIENT
My relationship with Anthony of Kitchenetal started with us working professionally together on projects. When I saw how talented he was I decided to work with him on my remodel project. He provided me with beautiful renderings of my dream bathroom. They helped my husband and I feel confident in our vision. My bath turned out perfect and exactly as Anthony had presented. What a powerful tool to use. And what a great person to work with!
Liz Price
​
PRO
We have used Kitchenetal for over 120 kitchens and bathroom design, as a general it is very important for us to have beautiful designs and renderings to close sales with our clients and Antony has always surpassed our expectations. We have been using Kitchenetal since 2012 and we plan to continue using them for a very long time.
​Sameh E.
Go Pro Construction
​
CLIENT
Anthony is a ROCK star always going above and beyond to assist the client. He is professional and knows his stuff. Design is his passion and it shows in his work. I highly recommend Anthony Johnson!
Dawn Earles
Dawn Earles Design
​
​
​
​
Tony is an Architectural Technologist inclined towards kitchen, bath and basement designs. His 18 years of experience spans across three continents -North America, Asia, and Africa. His specialization in Kitchen and Bath Design, Residential Construction Management, Space Management and 3D Renderings makes him a unique designer in the Industry.

His love for design later propelled him to establish the company Kitchenetal Design Plus. He also offers design and training services, where he develops design concepts with photo realistic renderings by utilizing his advanced 2020 design software skills. Other software used by Tony includes Revit and AutoCAD. Tony has a YouTube Channel with a couple trick and tips for 2020 Users.

With his added degree in construction management and certification with OSHA, Tony manages our entire project from inception to execution.